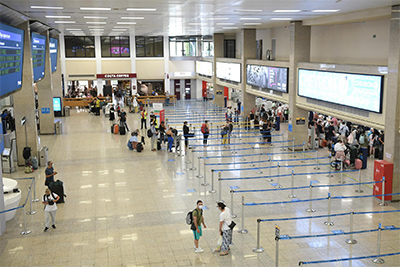 Customer Satisfaction Is Important
An airport car rental company cannot take customer endorsement for granted. Airport car rentals are often notorious. For years they have escaped scrutiny by extorting customers, especially those who book rentals online. The trouble begins when an airport car rental company publishes a base rate online and then while billing adds an assortment of fees like "concession fees", "facilities charges" "Airport taxes" and "excess or deductible cover". Customers need to watch out because if the base rate is say Euros 20.00 a day, the final tab may well make a hole in their pocket.
Even in spite of all these irritants, car rental nevertheless make sense. The best way to see places in a city you visit is by renting a car. For short trips for local chores, it is best to use your own car, but on long getaways choosing a car from a car rental firm is more sound and practicable. Instead of putting excessive miles on your car and diminishing its resale value, getting a rental car from an airport car rental company is surely a good option. The price may even include complimentary towing service in case of emergencies.
This does not mean that you can just book any car for hire. You need to prepare in advance. Many tourists believe that all companies are the same but rates do differ and can vary quite a bit between different car rental companies.
Tips To Remember While Hiring A Car
Here are some useful tips to bear in mind while hiring a car to avoid hassles at a later stage.
Check Out the Actual Costs
If the car hire costs include "top-off the fuel tank" after your trip, you may end up paying an absurd amount if you do not take care. Keep tab of annoying additional fees. Certain fees like vehicle license fees, excess insurance fees and out of office charges can add to the final bill.
Drop Off Location
If you do not drop off the rented car at the same location you picked , you may end up paying more. The cost will depend on the agency and the city involved. Local family run companies are usually more flexible in such situations.
Check The Mileage Fees
It is best if you can get a car at a rate inclusive of unlimited mileage. Otherwise, stay within the contractual limit. If you do not, you will end up paying an added fee at a certain rate for every mile you drive. Read the terms and conditions.
Extra Cleaning Charges
Stay clear of this cost. Most rental companies will hand you an extra bill if you mess up with the car. The best bet is to clean-up before you hand over the car.
The Insurance Trap
Should you not purchase the insurance excess waiver the Rental Company offers you on reserving the car, you may be requested to give a preauthorized deposit against your credit card and purchasing the excess insurance on collection may work out more expensive. Moreover, if you are driving under influence of alcohol in any country, your insurer surely would not pay.