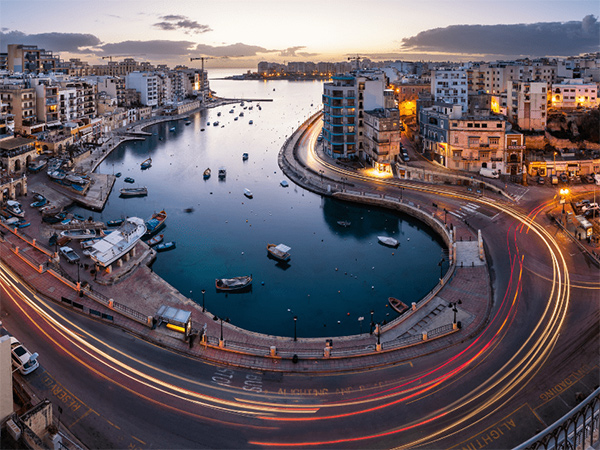 Car hire in Malta will cost you the actual rental of the car (with some shopping around you can get yourself the best deal) and fuel consumption.
There are some things to remember when hiring a car in Malta, from the booking stage to when you go to collect your car. When you book the car make sure that you know about any deposits and insurance fees that the car hire agency may require. If you do pay a deposit remember to take all the documentation with you that shows the amount that you have paid. Whilst the car hire agency will have their copies it's always better to have all the necessary paperwork. You will also need certain documents like a valid driving license, EU ID card or passport and a credit card to pay the balance (VISA and Mastercard are the most widely accepted).
When you go to collect your rental car make sure that the car hire agency checks the car thoroughly before you take it and notes down any damage that the car may already have. You don't want to get blame for a knock that you didn't cause! It's also advisable to ask them for their terms and conditions and insurance cover. Most car hire agencies will have a selection of cars for you to choose from and the one thing that you should always go for (if you're visiting Malta in summer) is air-conditioning! Maltese summers are hot and humid and being stuck in a hot car is not the best way to make the most of the summer sun! Whilst it may cost slightly more, it's a worthwhile expense.
Hiring a car in Malta is not just about the driving, but also about the parking! Malta is small and space is limited - especially parking spaces! Most spaces involve parallel parking in preset spaces that are marked out in white paint that accommodate the average car. If the spaces are painted yellow then it's a private space and you cannot park there or a traffic warden will give you a fine. Wardens can be spotted lurking around streets wearing green uniforms; they're in charge of traffic control with police presence only requested in cases of bad traffic accidents or road blocks.
Car hire in Malta is definitely needed if you plan on visiting every nook and cranny of the island and want to experience the Mediterranean driving culture. So shop around for some options and you will find that car hire in Malta is relatively cheap and well worth the cost, once you explore the island on your holiday!